EMERGENCY SERVICE AVAILABLE 24/7
We're committed to providing excellent service at all times, and always work closely with you to ensure that your needs are met.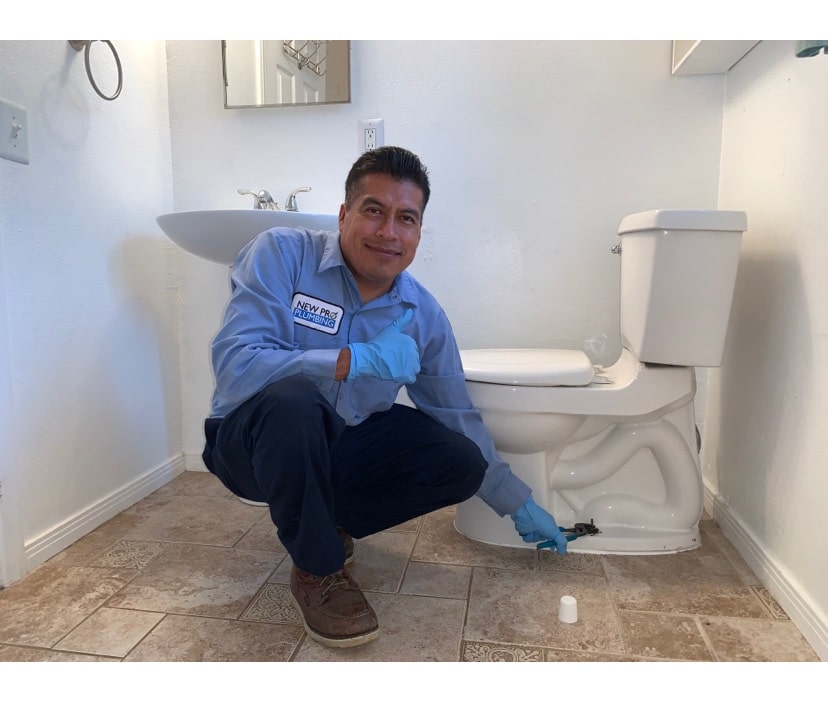 YOUR TRUSTED PLUMBING EXPERTS IN LOS ANGELES, CA
At New Pro Plumbing, we are not just another Los Angeles plumbing company – we're a family. We've been serving our neighbors in all the West Side of Los Angeles since 2010. We are a family-owned and locally-operated business. Our vision is not only to be "the plumber," but to be the plumber of your family, whom you will call again because you can count on his excellent service and you can trust him completely. We always strive to deliver courteous, friendly, and professional services and top-notch quality products on every service we perform.
Our goal is to provide a long-lasting relationship with our residential and commercial clients. We strive to earn the trust and respect of our customers by delivering outstanding plumbing and rooter services, delivering quality products and materials, investing in our people, ensuring value for your money, and having open communication with our clients. We only employ highly trained plumbers to ensure timely, guaranteed plumbing services.
New Pro Plumbing values quality, acts with integrity, treats all customers with respect and courtesy, delivers the best service for your money, and is aware of the impact our business has in the environment, ensuring environmental sustainability.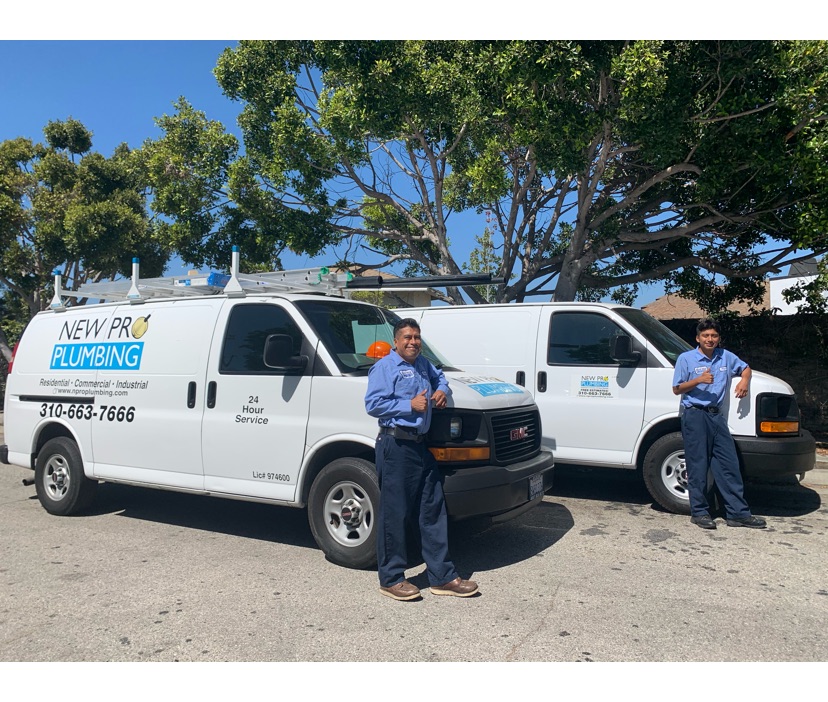 We proudly serve the residents of Mar Vista, Palms, Venice, Del Rey, Westchester, Ladera Heights, View Park, Culver City, Ocean Park, Santa Monica, Cheviot Hills, Beverlywood, West Los Angeles, Rancho Park, Pacific Palisades, Brentwood, Westwood, Fairfax Village, Hollywood, Bel Air Estates, Bel Air, Beverly Glen, Trousdale Estates, Mount Olympus, Hollywood Hills, Tarzana, Encino, Sherman Oaks, Studio City, Silver Lake, Edendale, Echo Park, Eagle Rock, Highland Park, Glassell Park, Cypress Park, South Pasadena, Pasadena, Los Angeles, and all surrounding areas.
At New Pro Plumbing, we are committed to our customers' complete satisfaction. We go above and beyond to make sure that our services are the absolute best they can be. We proudly offer the following for our customers:
Prompt and Timely Arrivals
When you call on New Pro Plumbing, our highly skilled and licensed plumbers will show up on time and be ready to get the job done fast. We know that your time is precious, and your days are busy, which is why our plumbing services are available 24 hours, seven days a week, 365 days a year to ensure your optimal convenience.
No Surprise, Upfront Flat Pricing
We work diligently to provide the most satisfactory services, with a focus on upfront pricing and the highest quality consistency in results. Our Up Front Pricing is actually No Surprise Pricing!  We charge by the job and not by the hour. The price we quote is the price you pay.  By setting a flat rate, our plumbing experts will take the time necessary to ensure the job is done right.
Licensed, Insured and Certified Plumbers
When it comes to plumbing, quality is key, which is why we only employ licensed plumbers so that we can provide you with superior service. We are a certified and insured plumbing company, so you can trust that your situation is being handled by experts.
Whatever your plumbing emergency may be, trust our fast and reliable emergency plumbing service to get it fixed quickly. We are prepared for emergencies all the time.
24/7 EMERGENCY SERVICE

RESIDENTIAL & COMMERCIAL

LOCALLY OWNED & OPERATED

FULLY LICENSED & INSURED
What Do Our Customers Say.
Miguel is professional, honest, pays attention to detail and leaves no traces. Finding a good and reliable plumber can be difficult - I'm so glad I came across New Pro Plumbing. I will most definitely be reaching back out to Miguel for future services. And I would highly recommend him to anyone.
New Pro Plumbing is an excellent plumbing company. Miguel Lopez is very professional and explained my water heater problem in very simple easy to understand terms. The costs for services provided were very fair. He also provided me with additional tips on how to extend the life of my water heater as well as how to save on gas flow during warmer months free of charge. I would highly recommend New Pro Plumbing to anyone in need of a good honest plumber. I will be using their services again. Thank you
I hired Miguel to fix the mess that another plumber made when trying to install and connect a gas line for a fire pit. He was quick to respond and was very professional throughout the project. He showed up on time and took the time after he project to explain what he did. Thank you Miguel!
Shannon S.
Los Angeles, CA
Miguel is professional, honest, pays attention to detail and leaves no traces. Finding a good and reliable plumber can be difficult - I'm so glad I came across New Pro Plumbing. I will most definitely be reaching back out to Miguel for future services. And I would highly recommend him to anyone.
We had a sink stop up that, despite our best efforts, couldn't be solved alone. So...I found Miguel via yelp and relied on the other great reviews on here. He, unlike everyone else we called, came out with no upfront service charge, on a Saturday evening and fixed our clogged pipes for a very reasonable cost. We are keeping his contact info on file and definitely plan to make him our go-to guy. Highly recommend
Phill Howitt
Santa Monica, CA
Miguel Lopez did a great job re-plumbing the whole house. He also replaced the main water line from the meter to the house. The quality of his work is very high. He is dependable, on-time and honest. I would hire him again, for sure
I had a late night plumbing emergency (kitchen pipe & faucet leak; water everywhere). Miguel responded within the hour and delivered thorough top notch repair work as well as provided an estimate for additional plumbing repairs for my bathroom...couldn't have asked for a more professional experience
OUR CUSTOMERS LOVE US !!!